You received an email from your GC asking you to bid on a set of plans with a link to a ConDoc plan room, awesome! Here's a quick guide to get you started.
1. Click the link, You will be taken to the ConDoc login screen.
2. If you have a login, please input your email address and password.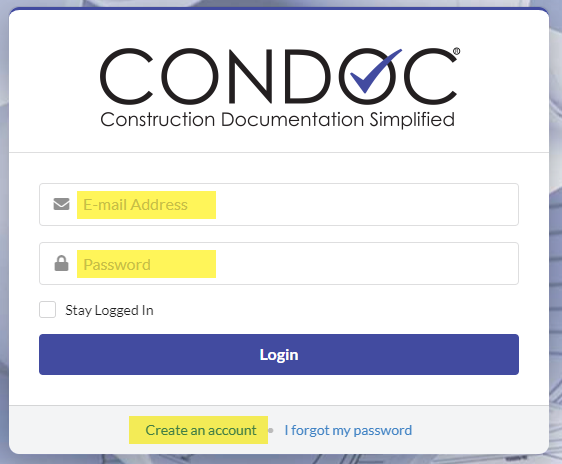 3. New to ConDoc? Let's create your account, it will take you 2 minutes, tops! Once you click Create an account, you'll be taken to a registration page. Fill out your information and click Register.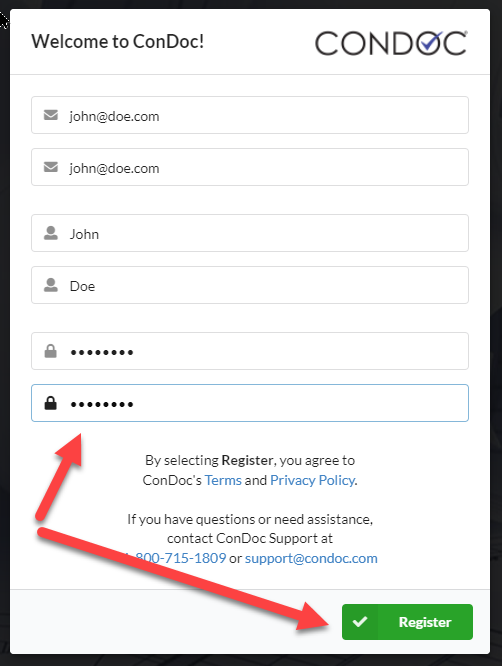 4. If the plans are in For Construction, you will see them on this page – go do your thing!
5. If the plans are For Bid, you will need to select the set from the dropdown selector, shown here.

Happy Bidding! Please let us know if there is anything we can do to help.