Easily create your plan room and send a link to it to your bid-team.
From the Plans, Drawings, & Specs tab, create a private plan room which you can send to one or more companies for bidding purposes.
Be sure your plans are loaded into ConDoc, then it is time to create your plan room:

From here, Create your Room

Give your room a Name and Expiration date. You can be as descriptive as you'd like in the description area. Then Save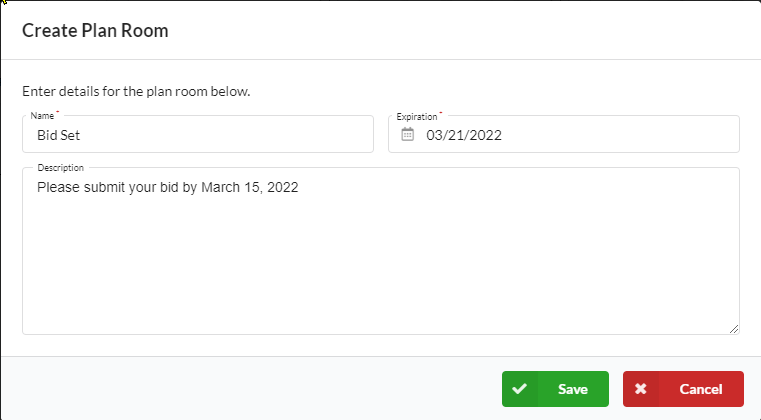 From here, you can copy the link provided by ConDoc and paste it into your personal email. You can send this email to one or one hundred companies, up to you!

Your invitees will receive an email from you, with an invite (your verbiage) to bid on your project. Clicking the link will ask them to confirm their access to ConDoc, first name, last name, and email address. Once logged in, they can view your plans, download them…whatever is necessary to prepare their bid.
When you have made your awards, you can simply invite those companies into your project and you're off and running!
As always, if you have additional questions or would like to speak to us, please do not hesitate to call us at 1-800-715-1809, or email us at [email protected]