Follow the highlighted Click here to log in link to launch ConDoc or type the following URL into your browser:
Enter your email address and your password. Click Login.
If you do not have an account yet, press "Click here to get started". Follow the prompts to register your account.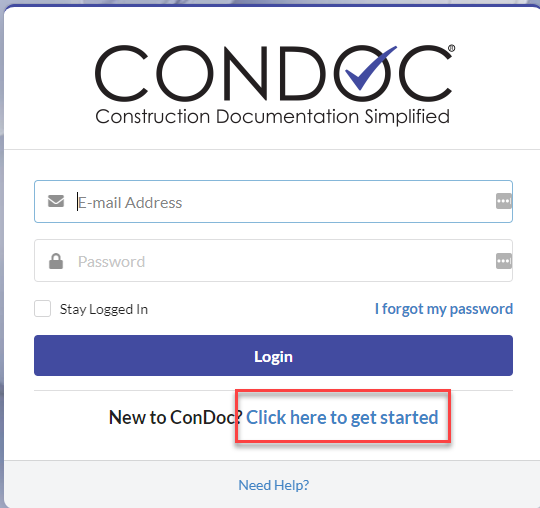 Can't remember your password? No problem!
Click on I forgot my password and follow the prompts. You will receive an email with instructions on how to reset your password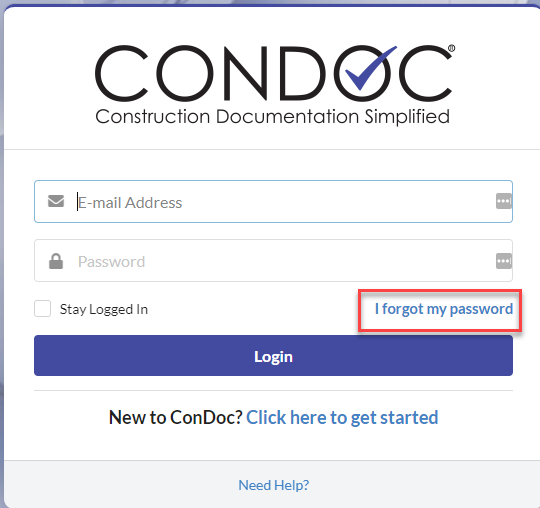 As always, you can reach out to support if you need assistance.
[email protected] or you can call us at +1(800)715-1809