Any user with project admin rights can export project data once a day for each project. This will download all project information and activity to date. Once the data has been downloaded, you can share the files if needed.
Navigate to the Project Admin screen: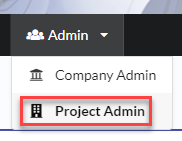 Make sure you have the correct project selected:

Select Export Project Data in the Management section of the screen and follow the prompts.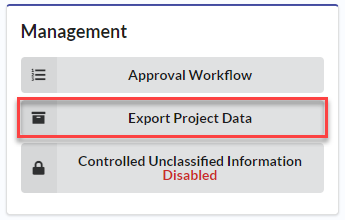 Depending on the project size, this export could take up to a few hours to be ready. Once the export is ready for you to download, you will receive an email from ConDoc.
How will I know when my export is finished downloading?
You will get an email from ConDoc with a link to download the project data.

You can also head back to the project admin screen which will have a download button to download the project data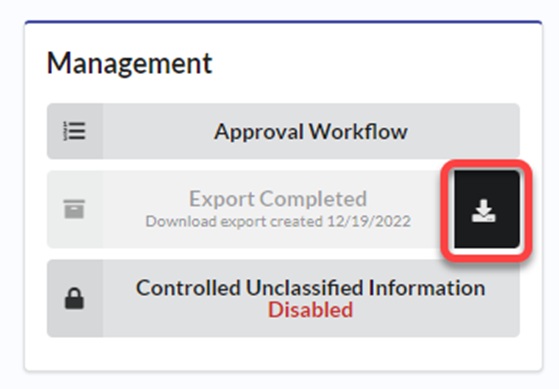 If you have questions, or need additional help, please call us: 800-715-1809
You might also be interested in
Using your project export
How to access and use your project export