You must be a Billing Admin to perform these actions.
Navigate to Admin > Company Admin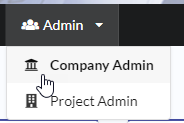 Here, you can view current and previous invoices: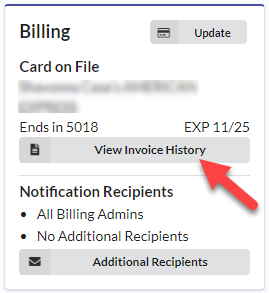 You can also send invoice notifications to someone (person or department) that is not a member of ConDoc. This is most often set up to send a notification (and attached PDF) to an accounting department.