*Note: PDFs and other documents should be viewed and edited within the ConDoc application whenever possible to prevent the loss of any changes made to the document.
View the PDF from the Documents tab:
From the Documents Tab, select the tab for the document type you wish to view. (RFI, Submittal, etc)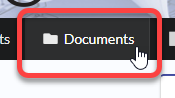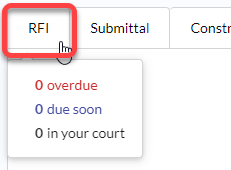 Click the PDF icon beside the document you would like to view.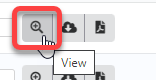 The document automatically opens to view.
OR view the PDF from the Properties View:
Click the Go to PDF View button if it is displayed at the top of any document's properties window.