Submittal Visibility Upon Completion
Only the GC will be able to change this setting. Use the dropdown to select Public – All Project Companies (all companies assigned to the project will be able to see the Submittal), or Private – Assigned Companies Only (only companies identified in the Stakeholders settings will be able to see the Submittal).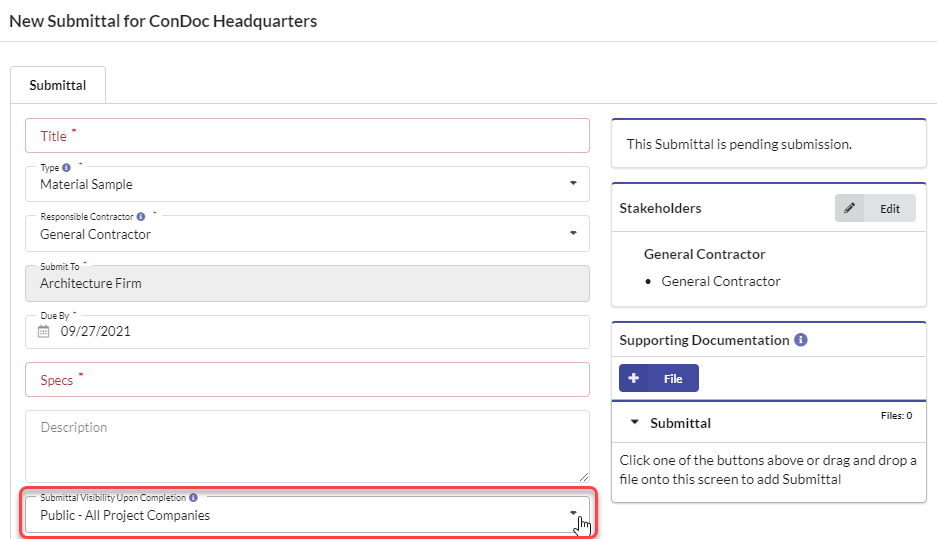 Stakeholders
Identifying a company as a Stakeholder allows the users from that company, who are assigned to the project, to view the Submittal, not edit it. Your company will be selected by default. Other companies can be added by checking the box next to the company. Selected users will be able to view the Submittal wherever it may be in the workflow, but they will not receive notifications. Email notifications will only be sent to users when the Submittal is assigned to them. When the Submittal is approved or rejected, notifications will be sent to everyone who has access. The Stakeholder settings will not change the Submittal's workflow.